ThinkB!G provides many Video Production courses, and has recently launched THREE NEW training courses!
1. Storytelling & Script Writing for Video Production
Craft your Story, Design your Storyboard, Create a Visual Roadmap, Write a Script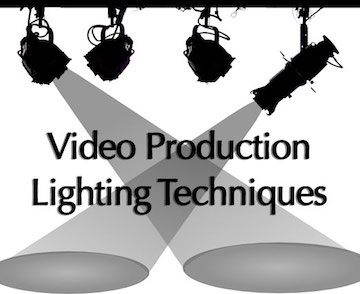 2. Video Production Lighting Techniques
Create high quality video images using advanced studio lighting, Learn lighting basic setup & creative lighting using a variety of different styles, from classic to modern

3. Audio Recording Fundamentals
Create high quality sound recording, Use arrangements of various types of microphones and recorders, Explore emerging trends
As a sneak peak into our NEW Storytelling & Script Writing for Video Production training course... below is an Infographic of the Storytelling Workflow for Video Production.
Steps 1-2-3 in this workflow will be covered in this training course!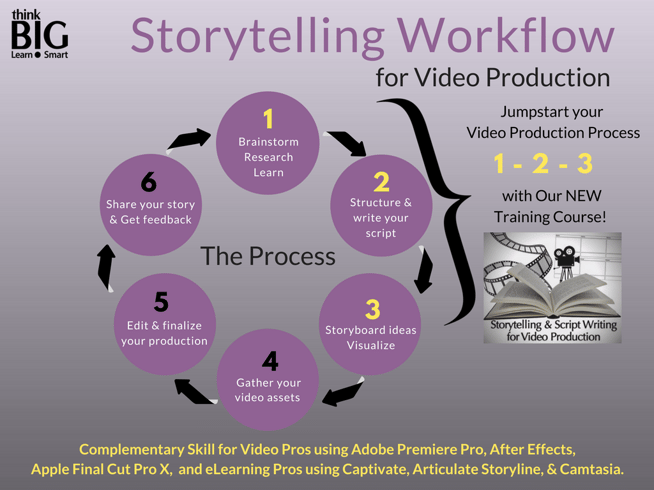 Are you interested in Private Custom, Project Based Training®, and/or S
martSupport?
If you want a quote for any Private Custom Onsite, Project Based Training® classes or SmartSupport Technical Hours, then click the "Get a Quote" button!

Please leave a comment about which New Video Course you would like to attend!