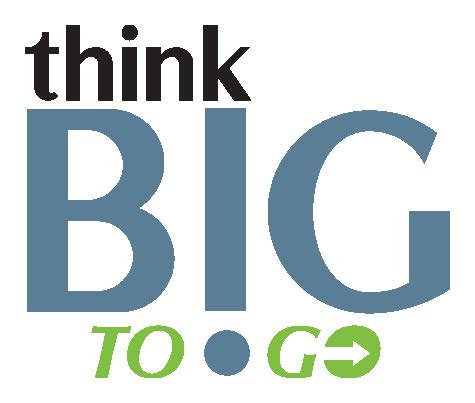 Need Onsite Training With No Hassle?
ThinkB!G.LearnSmart is formally announcing a new service offering called ThinkB!G2GO.
This service can be your solution to the technology hassle by bringing computers and training all to your location! Now you'll be able to receive the ThinkB!G learning experience anywhere!
What are the benefits of ThinkB!G2GO?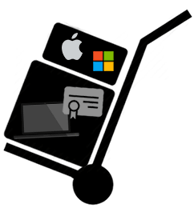 Technical Set-up Done For You! Mobile laptop computer lab for onsite training (Mac and/or PC) prepared with software and class files installed to your specifications.
Course Preparation Taken Care Of! Materials and training delivered to your location.
No Hassle Set-up! Delivery, set-up, and return of computers before and after use.
*Optional services are available including: Technical Onsite Support, Wi-Fi access, and/or Projection.
How Does ThinkB!G2GO Work?
1. ThinkB!G arrives at your training facility delivering your instructor, courseware, and computers with installed software.
2. All course materials and equipment are set-up and prepared for the start of class.

3. Your class begins using ThinkB!G2GO.

4. ThinkB!G comes back to your training facility and takes back the equipment.
5. You have completed your training session and are relieved of cleaning up the computers and materials!
*ThinkB!G2GO is available for however many days are required for your training needs.
What have our clients had to say about ThinkB!G2GO?
"Working with ThinkB!G is a pleasure. Good communication and planning beforehand, reliable, skilled instructors, and technology to support the classes. ThinkB!G is high quality and provides outstanding customer service." - State of Maryland Government Agency
Does ThinkB!G2GO sound like it would be a good fit for you or your organization?
Click the button below to learn more, and request a ThinkB!G2GO quote!
Take a look at these photos of our mobile computer labs: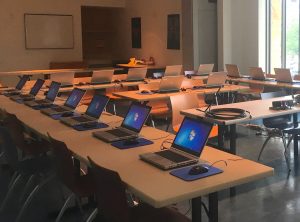 Please comment below and tell us what classes you are interested in using ThinkB!G2GO for!