DaVinci Resolve 15 Certification Training BootCamp Now Available

In our 4-day, hands-on DaVinci Resolve 15 BootCamp training course, you will learn the new DaVinci Resolve 15 features to include Fusion's 3D workspace, and Blackmagic Design's official curriculum to prepare you for the latest certification exam. You will gain hands-on experience with editing, grading, and mixing and mastering deliverables for a start to finish workflow.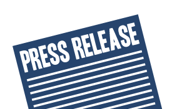 A Word From the President of Blackmagic Design..."It is amazing to see the excitement around DaVinci Resolve and we have certified the top professionals around the country to train customers on Resolve," says Dan May, President of Blackmagic Design. "The professional video and film markets around Maryland, Washington DC and Virginia is quickly growing, and it is exciting to see that high level trainers like ThinkB!G are able to help those markets." Read More.
DaVinci Resolve 15 is the only video post-production tool that blends four high-end video applications into one, including a module for editing, color correction, audio production, and now, the new Fusion module for visual effects (VFX) and motion graphics!

DaVinci Resolve is a powerful tool used for Video Editing (Hollywood Films, TV, Commercials), Video & Film Color Correction, Audio Editing & Mixing, Motion Graphics, and more! DaVinci Resolve 15 sets itself apart from standalone programs such as Adobe Premiere Pro, Apple Final Cut Pro, Avid, and others, while still allowing collaboration for amongst applications. DaVinci Resolve 15 has a free version available for download.

WHO

uses DaVinci Resolve?
Professional Editors, Colorists, Audio Engineers, Sound Designers, VFX Artists, and more!

Public Class Dates Available Now!
June 4-8, July 23-26, September 4-7, November 5-8
Are you interested in DaVinci Resolve training?
If you want to see the course description, outline, and more information, then click the "Learn More" button!
If you want a quote for any DaVinci Resolve Private Custom Onsite classes, then click the "Get a Quote!" button!