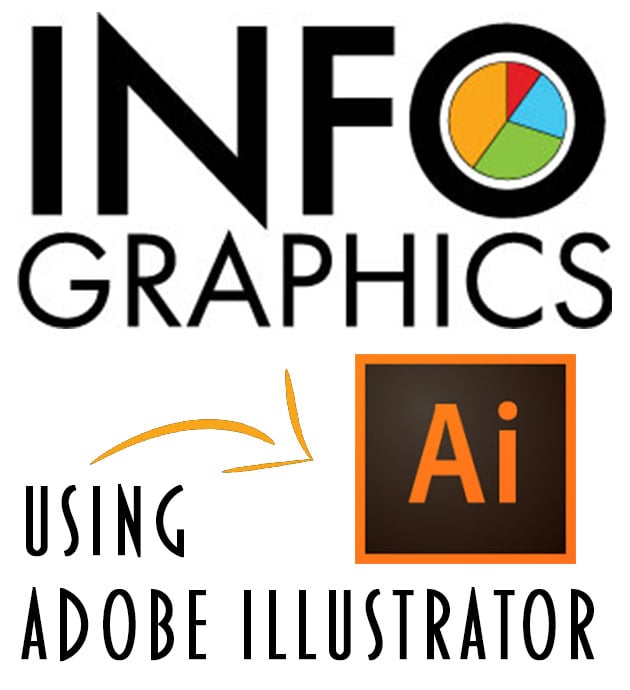 90% of information is transmitted to the brain better visually.
Infographics are one of the best ways to display information visually nowadays, and you can learn how to design them yourself in our two-day Infographics Using Adobe Illustrator training course!
Infographic Defined: An Infographic is a visual way (chart, graph, map, list, timeline, etc.) of representing data and/or information, along with minimal text for further explanation.

What are some ways you can use Infographics?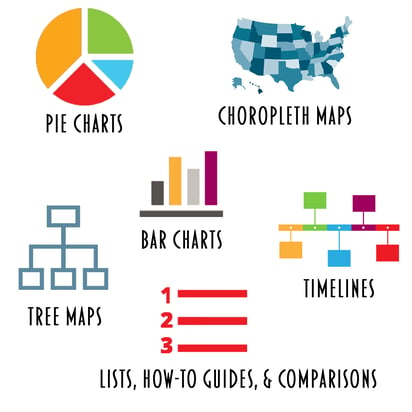 What can you learn in ThinkB!G's Infographics Using Adobe Illustrator training course?
You will be learning how to design and create Infographics like the Pros, using Adobe Illustrator.

Go through the entire Infographics process, starting with collecting data & ending with a finished Infographic that you draw yourself.

And by the end of this course, you will have the knowledge to build Infographics that fit your visual content needs!
What have our clients had to say about our Infographics course?
"I am surprised how much I have learned about Infographics! I can't wait to practice using my work assignments. The people are very helpful, professional and friendly. Kudos to the front desk and the staff." - Social Security Administration
"The learning experience created by Think Big was incredible. The instructor was engaging and made me excited to learn more. I feel that I have a better overall knowledge of the subject matter than I could have imagined I would take away from this course. Well done!" - Prince George's County Recreation & Parks
Are you ready to create Infographics for your organization? Then take our Infographics class NOW!
Click the "Register" button on the left to register for one of our open enrollment dates!
If you would like to receive a quote for a Private Infographics class, then click the "Get a Quote!" button on the left!
Please comment below and tell us what Infographics you want to create!