Google Analytics Training: Who, What, When, Where & Why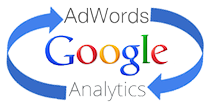 Effectively analyzing and monitoring website performance is just as important as the strategies and campaigns you use to drive revenue online. Without proper Google Analytics training, how are you supposed to optimize performance or gauge the success (and failure) of your online marketing tactics? You can't!
In this blog post, I'm going to walk you through the "who, what, when, where, and why's" for Google Analytics training.
What is Google Analytics Used For?
Google Analytics is a powerful and free tool for analyzing trends associated with your website's performance. Why do I say 'trends'? Because not every visitor to your site will be tracked.
The Google analytics code that you add to your website in order to track user activity is JavaScript based. So if a visitor has JavaScript disabled in their browser settings, they won't be tracked. There are other reasons why Google Analytics data isn't 100% accurate but I won't get into that in this blog, you can read more about it here. The point is, you shouldn't be alarmed if the revenue reported in the backend of your eCommerce store doesn't match up with what is being shown in your Google Analytics reports.
Google Analytics is the most widely used web analytics service on the internet. This web analytics reporting tool allows you to monitor a variety of reports including but certainly not limited to:
Acquisition Reports – these reports allow you to see exactly where your traffic is coming from.
Audience Reports – these reports give you additional insight into who is visiting your site. You can view things like demographics, location, language, new vs. returning visitors, and what technology visitors are utilizing.
Behavior Reports – these reports allow you to get an idea for what people are actually doing while they are on your website. This includes what pages people are viewing the most, what pages people are exiting the site from, internal site search utilization, site speed, and event tracking.
Conversion Reports – Every website has a purpose. It may be to generate leads, sell a product or generate revenue from the monetization of your content. Conversion reporting allows you to track each time a visitor completes a desired action. You can even set up goal funnels, view multi-channel funnels and attribution reports.
Why Should You Take a Google Analytics Training Course?
Bottom line, these insightful reports are only powerful if you know how to utilize them!
Do you want to be able to identify opportunities to improve the conversion rate of your website? How about identifying your most profitable traffic sources and where those visitors are going once they are on your site? What about the pages on your site that you are driving Google AdWords traffic to that does not end up converting into new business?
With a little training, you'll be able to pull reports like this and identify low hanging fruit that produce big results fast. You'll also be able to create custom segments, filters, dashboards and even learn how to create automated reports that you can send to your boss on a regular basis!
Some might argue that you could watch Google Analytics training videos and read PDFs but that just isn't the same as attending an instructor-led training class where you can bounce ideas off of classmates and ask the instructor questions versus posting a question in a forum where you may never receive an answer.
With proper training, you'll also be taking the first step to earning your Google Analytics certification which is knows as Google Analytics Individual Qualification (GAIQ). This certification demonstrates your mastery of Google Analytics which can lead to better job opportunities, increased job security, and more money. Who doesn't like more money?
Who Should Attend a Google Analytics Training Class?
This training isn't reserved solely for Search Engine Optimization (SEO) Managers and Pay Per Click (PPC) Managers. Chances are you are a good fit for Google Analytics training.
Traditional Marketers – Google Analytics provides insight into what messaging and campaigns resonate with your audience. With some proper training you'll also learn more about building your campaigns in a way that makes them easier to track.
Developers – With the reporting capabilities available, you'll be able to identify things that may have slipped through the cracks during the QA process and are impacting performance. Is there a certain browser version or device that is glaringly underperforming? Are there certain sections of your site that perform poorly from a page load time perspective? If so, you'll want to dig deeper into it since page load time impacts conversion rates and organic rankings.
Designers – Remove the guesswork from the design process and begin justifying your decision with data! Analytics allows you to see what users are clicking on and how they are navigating the website. You can also A/B test design elements and view the results in Google Analytics.
Managers & Leadership – Your website is the most powerful sales tool in your arsenal. Having others put together reports for you may make sense but it should not be because you are incapable of doing so. Google Analytics training will allow you to learn more about what reporting capabilities are available as well as how to effectively interpret them.
Social Media Specialists – You'll learn how to identify social channels that impact the bottom line as well as channels that you should potential scale back your efforts. You'll learn how to properly track your campaigns and analyze what is working and do more of what drives success.
This list could easily get very long but you get the point, any business with a website should have a long list of individuals with a strong ability to utilize Google Analytics.
When and Where is Google Analytics Training Available?
Our training courses are available in-person at our training center located in Columbia, MD. We can also travel to a place of your choosing to deliver training on-site. Student may also attend our instructor-led courses virtually.
Our first course is scheduled to run October 5, 2015 – October 6, 2015 from 8:30am – 3:30pm. If you are interested in registering for a class and there is not one scheduled, simply contact us!