Many organizations struggle with selecting the proper tools and features to use when creating eLearning content, which is used to educate their audiences. Whether you or your organization wants to educate and train externally (to your customers, users, students, prospects, etc.) and/or internally (within your organization), eLearning can help!
Although there are some differences between the two eLearning tools Adobe Captivate 2017, and Articulate Storyline 360, they both have the capability of creating similar types of eLearning content.
Check out the infographic below to see how to educate your audience with eLearning content using these 5 features in Adobe Captivate 2017 or Articulate Storyline 360: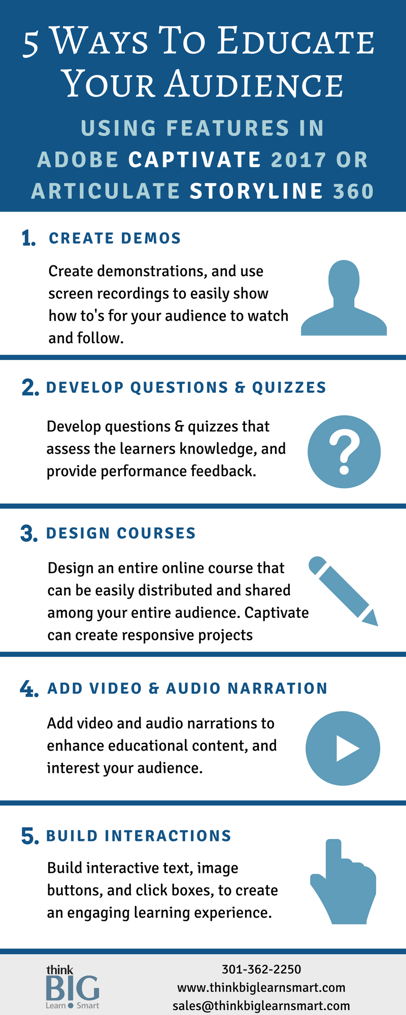 Now that you know a little more about what you can do in Adobe Captivate 2017, or Articulate Storyline 360, you can register for a course today at ThinkB!G! In this course, you will learn how to use all of these features listed above! Click the "Register" button below to see all dates available for our Captivate 2017 & Storyline 360 Introduction and Advanced courses.